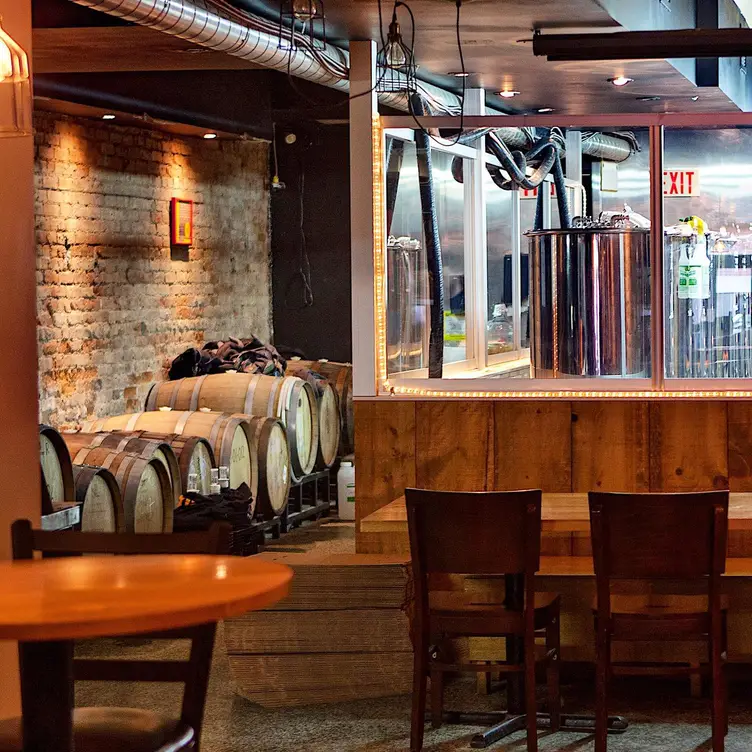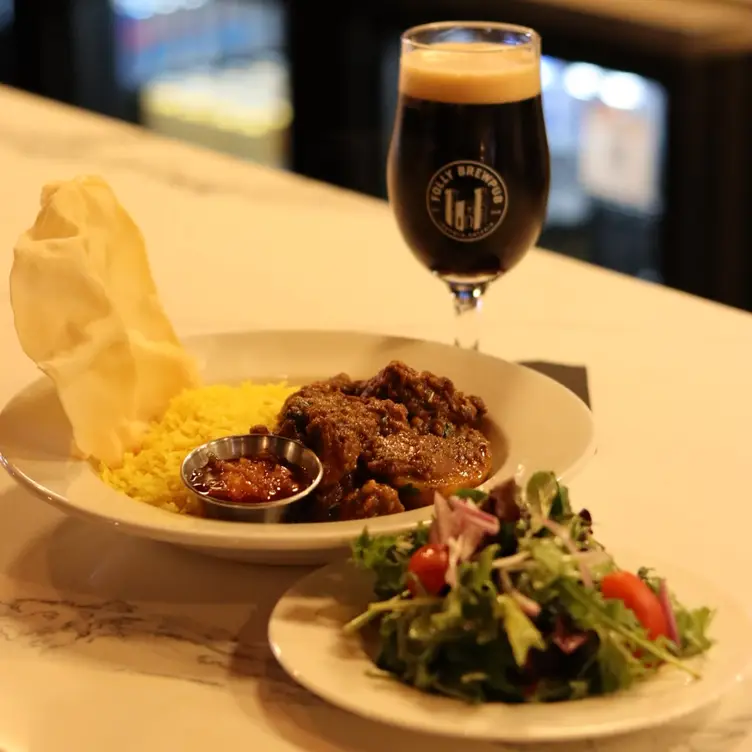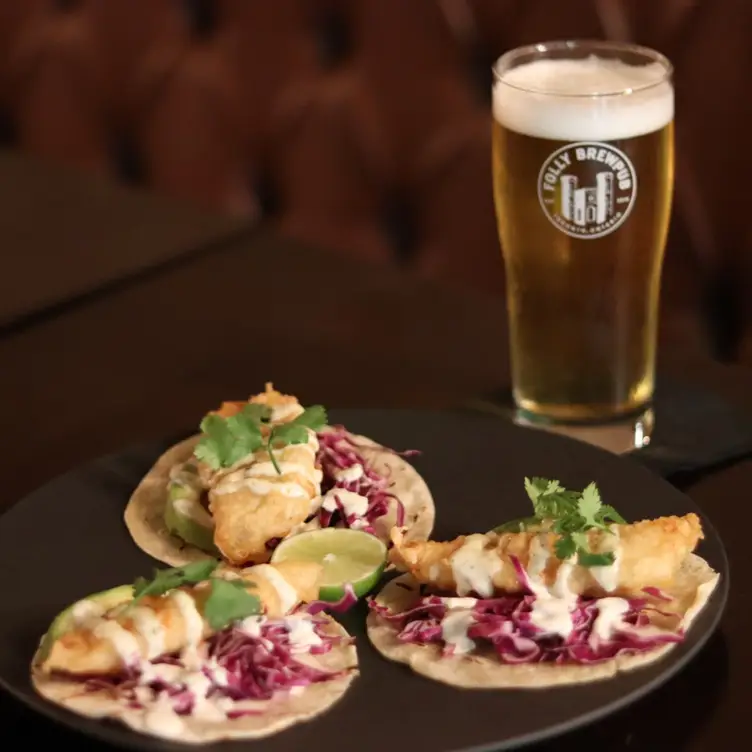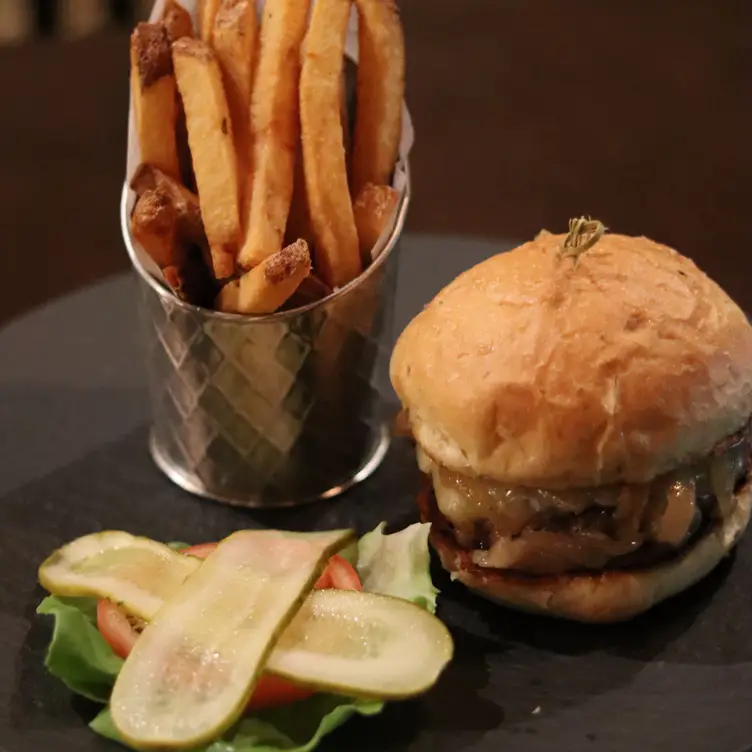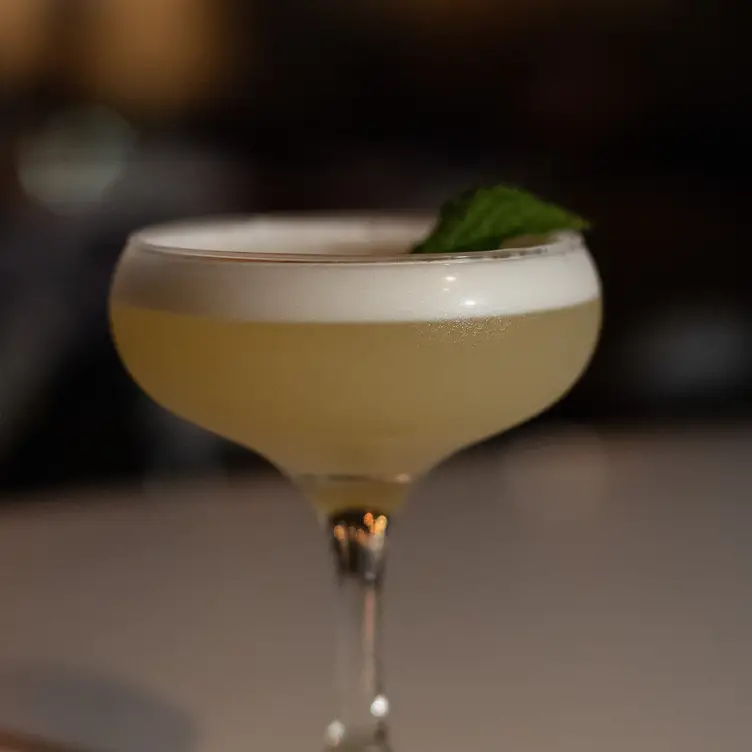 Make a reservation
Order delivery or takeout
Additional information
Dining style

Casual Dining

Cuisines

Comfort Food, Brewery

Hours of Operation

Mon–Thu, Sun 3:00 pm–12:00 am Fri, Sat 3:00 pm–2:00 am

Phone number

(416) 533-7272

Payment Options

AMEX, Mastercard, Visa

Catering

Please contact us at info@follybrewpub.com for customized catering options.

Private party facilities

Private and Semi-Private dining is available. We can accommodate parties from 10 to 100, for cocktail receptions, full dinners, celebrations and business functions.

Private party contact

Michelle Genttner: (416) 533-7272
Neighbourhood

Little Portugal / Dundas West

Cross Street

Dovercourt Road

Parking Details

Parking is paid on College Street until 4pm. There is no parking from 4-6pm, and it is free from 6pm onward. Parking is also free on Dovercourt Road until Midnight. Alternatively, there is a Green P Lot conveniently located at Harrison & Dovercourt.

Public Transit

The College Streetcar (506) stops just steps from our door at Dovercourt Road. You can also arrive by taking the subway to Ossington Station, and taking the Ossington Bus (63) Southbound to College. We are located at the next light West of Ossington.

Additional

Bar/Lounge, Beer, Chef's Table, Cocktails, Entertainment, Full Bar, Happy Hour, Late Night, Non-Smoking, Patio/Outdoor Dining, Patio/Outdoor Dining, Takeout, Wine
What 99 people are saying
Overall ratings and reviews
Reviews can only be made by diners who have eaten at this restaurant
4.7 based on all time ratings
4.6

Food

4.7

Service

4.6

Ambience

4.6

Value
Overall

5

Food

5

Service

5

Ambience

5




Overall

5

Food

5

Service

5

Ambience

5




Dined on December 2, 2023

Overall

4

Food

4

Service

4

Ambience

5




Dined on November 18, 2023

Overall

5

Food

5

Service

5

Ambience

5




Dined on November 12, 2023

Overall

5

Food

5

Service

5

Ambience

5




Dined on September 3, 2023

Overall

5

Food

5

Service

5

Ambience

5




Folly BrewpubResponded on September 28, 2023




Overall

5

Food

5

Service

5

Ambience

5




Overall

5

Food

5

Service

5

Ambience

5




Folly BrewpubResponded on June 20, 2023




Overall

5

Food

5

Service

5

Ambience

3




Folly BrewpubResponded on August 14, 2023




Overall

5

Food

5

Service

5

Ambience

5




Folly BrewpubResponded on May 29, 2023




Overall

5

Food

4

Service

5

Ambience

4




OT

OpenTable Diner

Toronto

vip

Overall

5

Food

5

Service

5

Ambience

5




Overall

3

Food

3

Service

3

Ambience

3




Overall

5

Food

5

Service

5

Ambience

5




Folly BrewpubResponded on March 24, 2023




Dined on February 26, 2023

Overall

5

Food

5

Service

5

Ambience

5




Dined on February 18, 2023

Overall

5

Food

5

Service

5

Ambience

5




Folly BrewpubResponded on February 23, 2023




Dined on February 11, 2023

Overall

4

Food

4

Service

4

Ambience

4




Folly BrewpubResponded on February 17, 2023




Dined on January 28, 2023

Overall

5

Food

5

Service

5

Ambience

5




Folly BrewpubResponded on January 31, 2023




Dined on January 15, 2023

Overall

5

Food

4

Service

5

Ambience

5




Dined on January 15, 2023

Overall

4

Food

4

Service

4

Ambience

3




Folly BrewpubResponded on January 19, 2023




Dined on January 15, 2023

Overall

5

Food

5

Service

5

Ambience

5




Folly BrewpubResponded on January 18, 2023




Dined on December 31, 2022

Overall

5

Food

5

Service

5

Ambience

5




Folly BrewpubResponded on January 4, 2023




Dined on December 30, 2022

Overall

5

Food

4

Service

5

Ambience

5




Folly BrewpubResponded on January 4, 2023




RW

RichWilkinson

Los Angeles

Dined on December 22, 2022

Overall

5

Food

5

Service

5

Ambience

5




Folly BrewpubResponded on January 4, 2023




Dined on December 18, 2022

Overall

5

Food

5

Service

5

Ambience

5




Folly BrewpubResponded on December 19, 2022




Dined on December 16, 2022

Overall

1

Food

5

Service

1

Ambience

5




Folly BrewpubResponded on December 19, 2022




Dined on December 10, 2022

Overall

5

Food

5

Service

5

Ambience

5




Folly BrewpubResponded on December 19, 2022




Dined on December 8, 2022

Overall

5

Food

5

Service

5

Ambience

5




Folly BrewpubResponded on December 19, 2022




Dined on December 3, 2022

Overall

5

Food

4

Service

5

Ambience

5




Folly BrewpubResponded on December 19, 2022




Dined on September 17, 2022

Overall

5

Food

5

Service

5

Ambience

5




Folly BrewpubResponded on December 19, 2022




Overall

5

Food

5

Service

5

Ambience

5




Folly BrewpubResponded on August 30, 2022




Overall

5

Food

5

Service

5

Ambience

5




Folly BrewpubResponded on August 30, 2022




Overall

5

Food

5

Service

5

Ambience

5




Folly BrewpubResponded on December 19, 2022




Overall

5

Food

5

Service

5

Ambience

4




Folly BrewpubResponded on December 19, 2022




Overall

5

Food

5

Service

5

Ambience

5




Folly BrewpubResponded on December 19, 2022




m

mccccccccccccccccccccccc

Overall

5

Food

4

Service

5

Ambience

5




Folly BrewpubResponded on December 19, 2022




Overall

5

Food

5

Service

5

Ambience

5




Folly BrewpubResponded on December 19, 2022




Overall

5

Food

5

Service

5

Ambience

5




Folly BrewpubResponded on December 19, 2022




LS

LeslievilleSarah

Toronto

Overall

5

Food

5

Service

5

Ambience

5




Overall

5

Food

5

Service

5

Ambience

5




Folly BrewpubResponded on December 19, 2022



FAQs
Folly Brewpub does offer delivery in partnership with Skip The Dishes and Uber Eats. Folly Brewpub also offers takeout which you can order by calling the restaurant at (416) 533-7272.
Folly Brewpub is rated 4.7 stars by 99 OpenTable diners.
Yes, you can generally book this restaurant by choosing the date, time and party size on OpenTable.
Make a reservation
Order delivery or takeout
Additional information
Cross Street

Dovercourt Road

Neighbourhood

Little Portugal / Dundas West

Hours of Operation

Mon–Thu, Sun 3:00 pm–12:00 am Fri, Sat 3:00 pm–2:00 am

Cuisines

Comfort Food, Brewery

Dining style

Casual Dining

Parking Details

Parking is paid on College Street until 4pm. There is no parking from 4-6pm, and it is free from 6pm onward. Parking is also free on Dovercourt Road until Midnight. Alternatively, there is a Green P Lot conveniently located at Harrison & Dovercourt.

Public Transit

The College Streetcar (506) stops just steps from our door at Dovercourt Road. You can also arrive by taking the subway to Ossington Station, and taking the Ossington Bus (63) Southbound to College. We are located at the next light West of Ossington.

Payment Options

AMEX, Mastercard, Visa

Additional

Bar/Lounge, Beer, Chef's Table, Cocktails, Entertainment, Full Bar, Happy Hour, Late Night, Non-Smoking, Patio/Outdoor Dining, Patio/Outdoor Dining, Takeout, Wine
Phone number

(416) 533-7272

Catering

Please contact us at info@follybrewpub.com for customized catering options.

Private party facilities

Private and Semi-Private dining is available. We can accommodate parties from 10 to 100, for cocktail receptions, full dinners, celebrations and business functions.

Private party contact

Michelle Genttner: (416) 533-7272