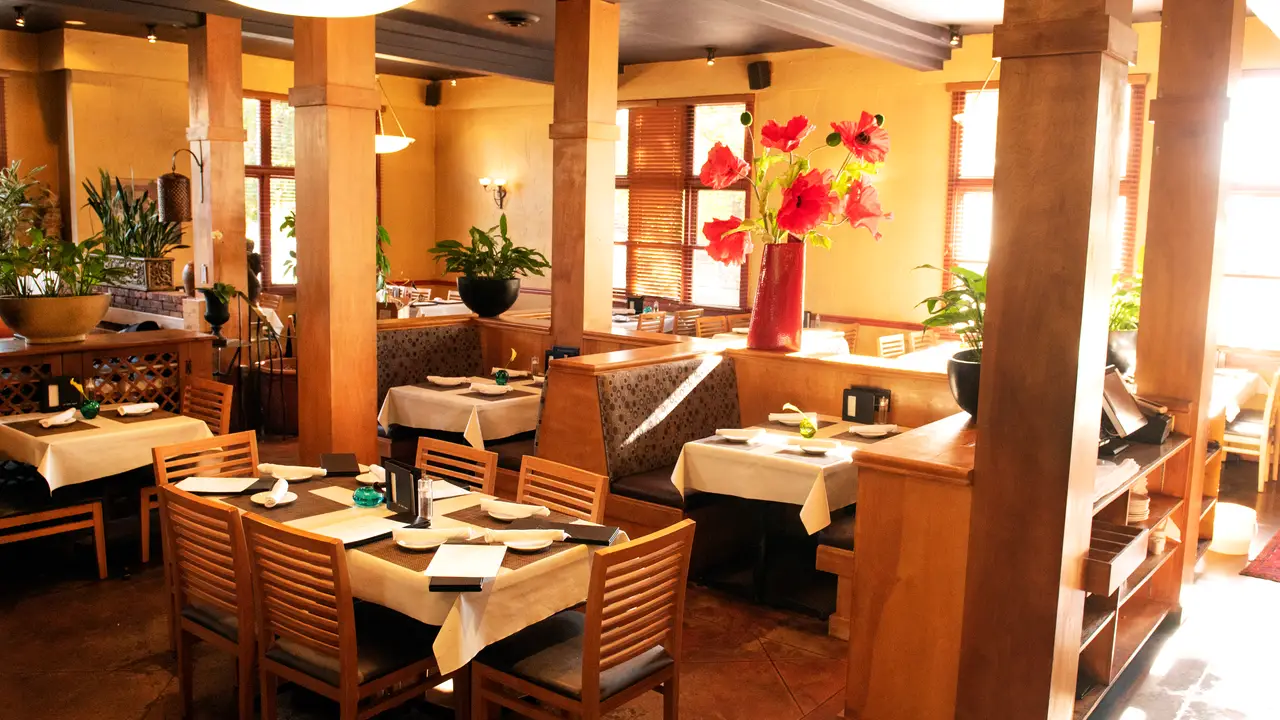 Med Grill
Regional American (Northwest)
Make a reservation
Order delivery or takeout
Additional information
Dining style

Casual Dining

Cuisines

Regional American (Northwest)

Hours of Operation

Daily 11:00 am–8:00 pm

Phone number

(250) 727-3444

Dress Code

Business Casual
Parking Details

Private Lot

Additional

Chef's Table, Delivery, Indoor Fireplace, Non-Smoking, Patio/Outdoor Dining, Takeout, Weekend Brunch
What 409 people are saying
Overall ratings and reviews
Reviews can only be made by diners who have eaten at this restaurant
4.5 based on recent ratings
4.5

Food

4.6

Service

4.4

Ambience

4.4

Value
Overall

5

Food

5

Service

5

Ambience

5




Overall

5

Food

5

Service

5

Ambience

5




Overall

5

Food

5

Service

5

Ambience

5




OT

OpenTable Diner

Vancouver

Overall

5

Food

5

Service

5

Ambience

5




Overall

5

Food

5

Service

5

Ambience

5




Overall

5

Food

5

Service

5

Ambience

5




Med GrillResponded 2 days ago




OT

OpenTable Diner

Vancouver

Overall

5

Food

4

Service

5

Ambience

5




Med GrillResponded 3 days ago




Overall

5

Food

5

Service

5

Ambience

5




Med GrillResponded 3 days ago




OT

OpenTable Diner

Vancouver

Overall

4

Food

5

Service

4

Ambience

4




Med GrillResponded 3 days ago




Overall

5

Food

5

Service

5

Ambience

5




Dined on November 30, 2023

Overall

5

Food

5

Service

5

Ambience

5




Med GrillResponded 3 days ago




Dined on November 30, 2023

Overall

4

Food

4

Service

4

Ambience

4




Med GrillResponded 3 days ago




Dined on November 26, 2023

Overall

5

Food

5

Service

5

Ambience

5




Med GrillResponded on November 29, 2023




Dined on November 26, 2023

Overall

5

Food

5

Service

5

Ambience

5




Med GrillResponded on November 29, 2023




Dined on November 26, 2023

Overall

4

Food

4

Service

4

Ambience

3




Med GrillResponded on November 29, 2023




OT

OpenTable Diner

Vancouver

Dined on November 24, 2023

Overall

5

Food

5

Service

5

Ambience

5




Med GrillResponded 3 days ago




Dined on November 23, 2023

Overall

3

Food

1

Service

3

Ambience

5




Med GrillResponded on November 28, 2023




Dined on November 22, 2023

Overall

5

Food

5

Service

5

Ambience

5




Med GrillResponded on November 23, 2023




Dined on November 20, 2023

Overall

5

Food

5

Service

5

Ambience

5




Med GrillResponded on November 22, 2023




Dined on November 19, 2023

Overall

4

Food

5

Service

4

Ambience

5




Med GrillResponded on November 21, 2023




Dined on November 19, 2023

Overall

5

Food

5

Service

5

Ambience

4




Med GrillResponded on November 21, 2023




Dined on November 18, 2023

Overall

5

Food

4

Service

4

Ambience

5




Med GrillResponded on November 21, 2023




Dined on November 18, 2023

Overall

5

Food

5

Service

5

Ambience

5




Med GrillResponded on November 21, 2023




Dined on November 17, 2023

Overall

3

Food

4

Service

3

Ambience

3




Med GrillResponded on November 21, 2023




Dined on November 17, 2023

Overall

4

Food

2

Service

4

Ambience

4




Med GrillResponded on November 21, 2023




Dined on November 16, 2023

Overall

5

Food

5

Service

5

Ambience

5




Med GrillResponded on November 17, 2023




Dined on November 14, 2023

Overall

5

Food

5

Service

5

Ambience

4




Med GrillResponded on November 16, 2023




Dined on November 12, 2023

Overall

4

Food

5

Service

4

Ambience

4




Med GrillResponded on November 15, 2023




Dined on November 12, 2023

Overall

2

Food

2

Service

4

Ambience

4




Med GrillResponded on November 15, 2023




Dined on November 11, 2023

Overall

4

Food

4

Service

4

Ambience

4




Med GrillResponded on November 14, 2023




Dined on November 11, 2023

Overall

5

Food

5

Service

4

Ambience

5




Med GrillResponded on November 14, 2023




Dined on November 11, 2023

Overall

5

Food

5

Service

5

Ambience

5




Med GrillResponded on November 14, 2023




Dined on November 10, 2023

Overall

4

Food

5

Service

5

Ambience

4




Med GrillResponded on November 14, 2023




Dined on November 10, 2023

Overall

4

Food

5

Service

4

Ambience

5




Med GrillResponded on November 15, 2023




Dined on November 6, 2023

Overall

5

Food

5

Service

5

Ambience

5




Med GrillResponded on November 7, 2023




Dined on November 5, 2023

Overall

4

Food

3

Service

5

Ambience

4




Med GrillResponded on November 7, 2023




Dined on November 5, 2023

Overall

5

Food

5

Service

5

Ambience

5




Med GrillResponded on November 7, 2023




Dined on November 5, 2023

Overall

5

Food

5

Service

5

Ambience

5




Med GrillResponded on November 7, 2023




Dined on November 4, 2023

Overall

4

Food

4

Service

5

Ambience

4




Med GrillResponded on November 7, 2023




OT

OpenTable Diner

Vancouver

vip

Dined on November 4, 2023

Overall

5

Food

5

Service

5

Ambience

5




Med GrillResponded on November 7, 2023



FAQs
You can order delivery directly from Med Grill using the Order Online button. Med Grill also offers takeout which you can order by calling the restaurant at (250) 727-3444.
Med Grill is rated 4.5 stars by 409 OpenTable diners.
Yes, you can generally book this restaurant by choosing the date, time and party size on OpenTable.
Make a reservation
Order delivery or takeout
Additional information
Hours of Operation

Daily 11:00 am–8:00 pm

Cuisines

Regional American (Northwest)

Dining style

Casual Dining

Dress Code

Business Casual

Parking Details

Private Lot

Additional

Chef's Table, Delivery, Indoor Fireplace, Non-Smoking, Patio/Outdoor Dining, Takeout, Weekend Brunch
Phone number

(250) 727-3444